(Just a reminder, I am not making any of this up) Today I visited a site called "Jeff.com". It was very crappy, and looked unprofessional. A text box displayed information, which had also informed that the site was now empty.
Now, before I get really deep into this, I just want to tell you this has nothing to do with Jeff the Killer. This is on the Spinpasta Wiki because this story would fall under "Blacklisted subjects" on the Creepypasta wiki. Anyway, I looked at the image and saw a picture of Jeff, the Jeff from Jeff.com himself. I looked at the image one last time till I got bored. As I left the site, I noticed something in the image that caught my eye...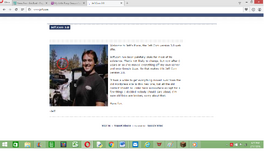 Anyway, sorry if this story just isn't that scary, or just isn't that good, but that something in the photo is not normal...
Ad blocker interference detected!
Wikia is a free-to-use site that makes money from advertising. We have a modified experience for viewers using ad blockers

Wikia is not accessible if you've made further modifications. Remove the custom ad blocker rule(s) and the page will load as expected.